It all starts with the power of people helping people.
Woman-owned Supreme Supplier, a subsidiary of Neibauer Press, has been specializing in personalized and stock promotional items for organizations since 1955. We have a dedicated team of professionals available to help you and your associates select the best possible items that will allow you or your organization to be remembered. Supreme Supplier is committed to supplying ideas and products that are fresh, impactful, fun and useful, at price levels that meet every budget. Whether it's a donation box, lapel pin, pen or bag you can look to us to have it produced for you at a great price with personalized service. Even if the item you are envisioning does not exist, more often than not we can custom manufacture it.

We welcome you to Supreme Supplier & we thank you for visiting our site.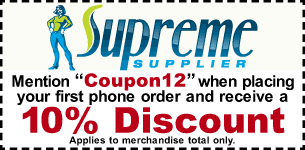 Please visit our subsidiary companies by clicking on the logos below.